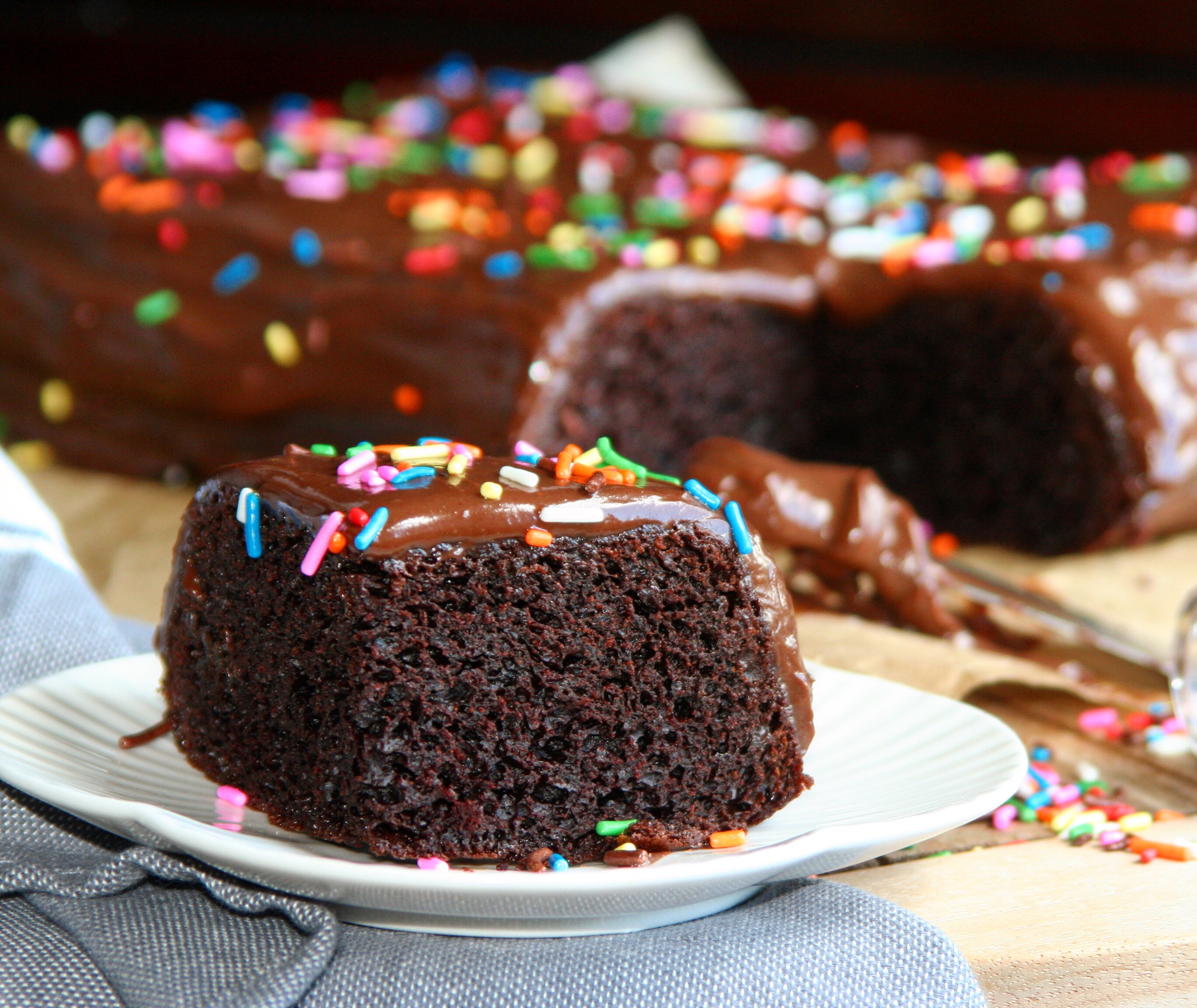 Happy Wednesday! It's a hot hot day here in Northern California. Our power has been turned off several times during the last couple of days because PG& E thinks is the best way to manage fire season. So, for now no more baking this week! I don't want to have a cake in my oven and then have my electricity gone! Not fun!!
Today I introduce you to my favorite kind of birthday cake " Chocolate Fudge Cake". This moist chocolate cake is topped with a frosting that is one of the most popular in Peru. This fudge frosting is made with condensed milk and cocoa powder.
Just a simple chocolate cake covered with fudge frosting and colorful sprinkles. My favorite, the one my mom used to make for my birthday. This cake is perfect for any celebration, easy to make and delicious!
Ready for the recipe?
Continue reading →