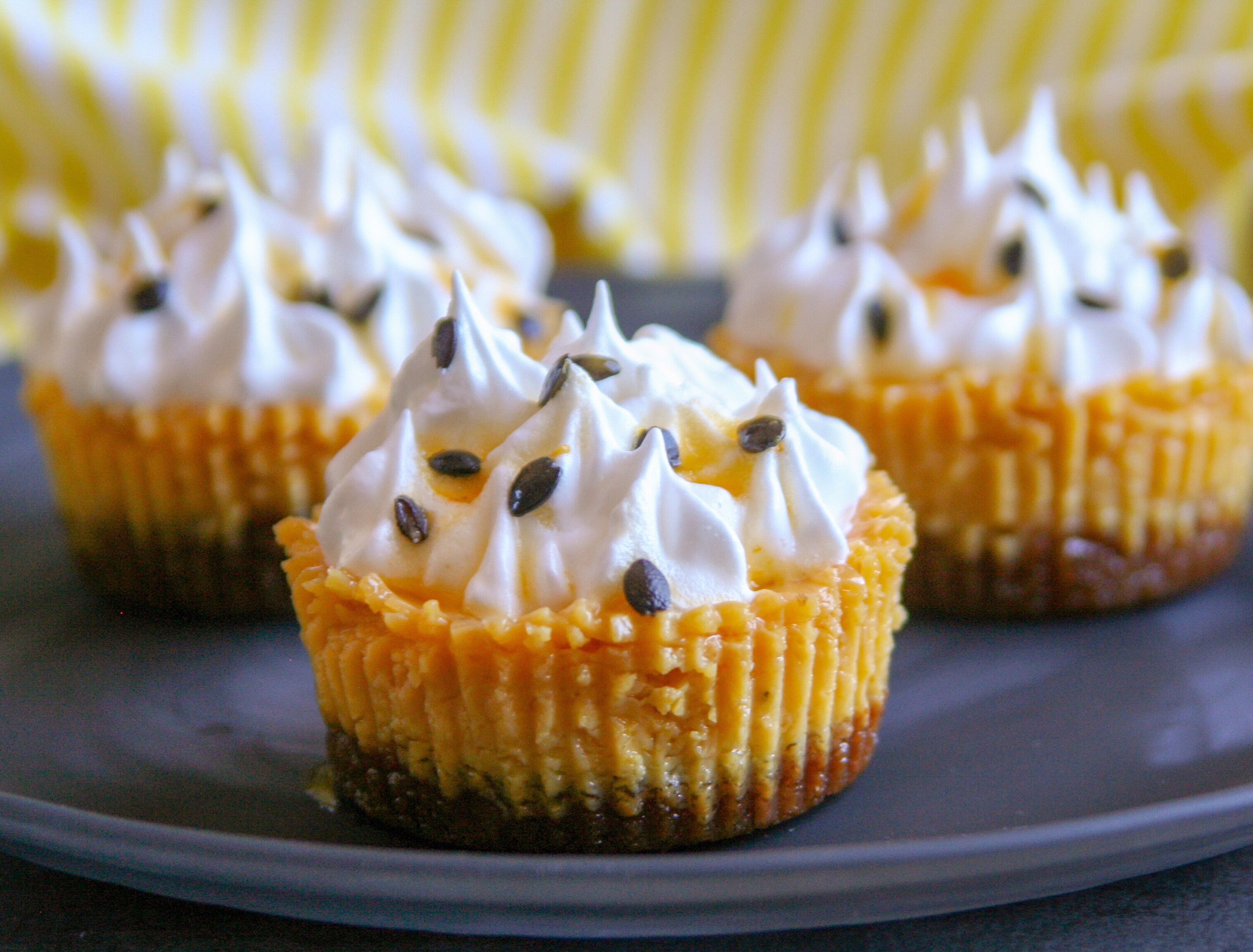 Happy Tuesday!! I'm back! Sorry I haven't posted any recipe for the last couple of weeks but I was mostly baking and not posting much here! Please, remember to follow me on Instagram so you know what's happening everyday in my kitchen @Pastry_Tales
This recipe is perfect for Summer. Passion Fruit is a very well known fruit in South America (We call it MARACUYA). This tropical fruit is packed with vitamins and antioxidants, so you can add it in any meal you want! I grew up drinking passion fruit juice, it was my favorite Summer homemade drink.
These mini pies are super easy to make. First, you make a crust: I used animal crackers and it worked perfect! Second you make the filling with passion fruit pulp, eggs and condensed milk. You might be thinking… but.. where do I get passion fruit? It's kinda hard to find at the regular produce part of your supermarket. You should go to a Hispanic grocery store, find the frozen fruit and get it there. I always get the one with seeds because I like to use them for decoration.
Are you ready for the recipe?
Continue reading →