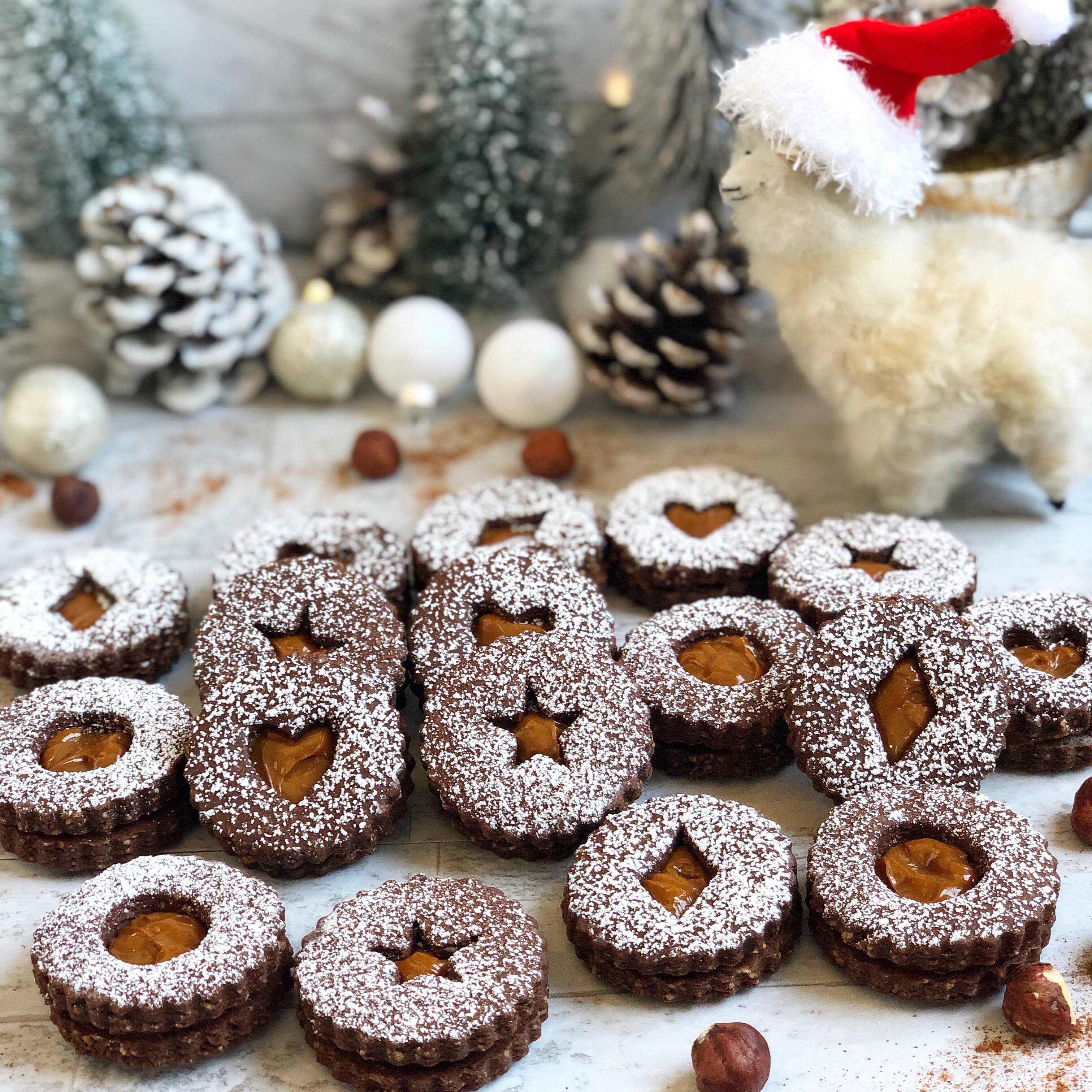 As some of you might know I was born in Lima-Peru (South America). My mother is one of the reasons I like baking so much. Since I was a kid, I always admired how she baked everything from scratch. If it was my birthday or Christmas or just a simple tea time with her friends, she was always a great host taking care of every little detail. Now, my mom suffers from an early stage of dementia, so baking and cooking are not a priority to her anymore, she has a person who does all those things for her. I visit my parents twice a year, but I check on them everyday with a device called   "Amazon Show", it's a pretty cool little device, easy to use for older people who don't manage technology very well. We can see each other and I tell them (specially my mom) about my pastries/desserts, I think that is why my blog is called "Pastry Tales".
If you are from South America or if you have ever visited, you should know that "Alfajor" is the most popular cookie down there, a very soft shortbread filled with dulce de leche, I learnt to bake this cookie when I was a kid. Thanks mom!!
This year, I won't travel to Peru for Christmas because I'll be going in January, so I decided to make this version of alfajores called "Christmas Chocolate Alfajores". I made the cookie with flour, cocoa powder and hazelnuts. The filling is dulce de leche and they are lightly dusted in powdered sugar.
I used a Linzer Cookie Cutter Set, but if you don't have that, you can just use a round shape one.
Let's start with the recipe!
Continue reading →