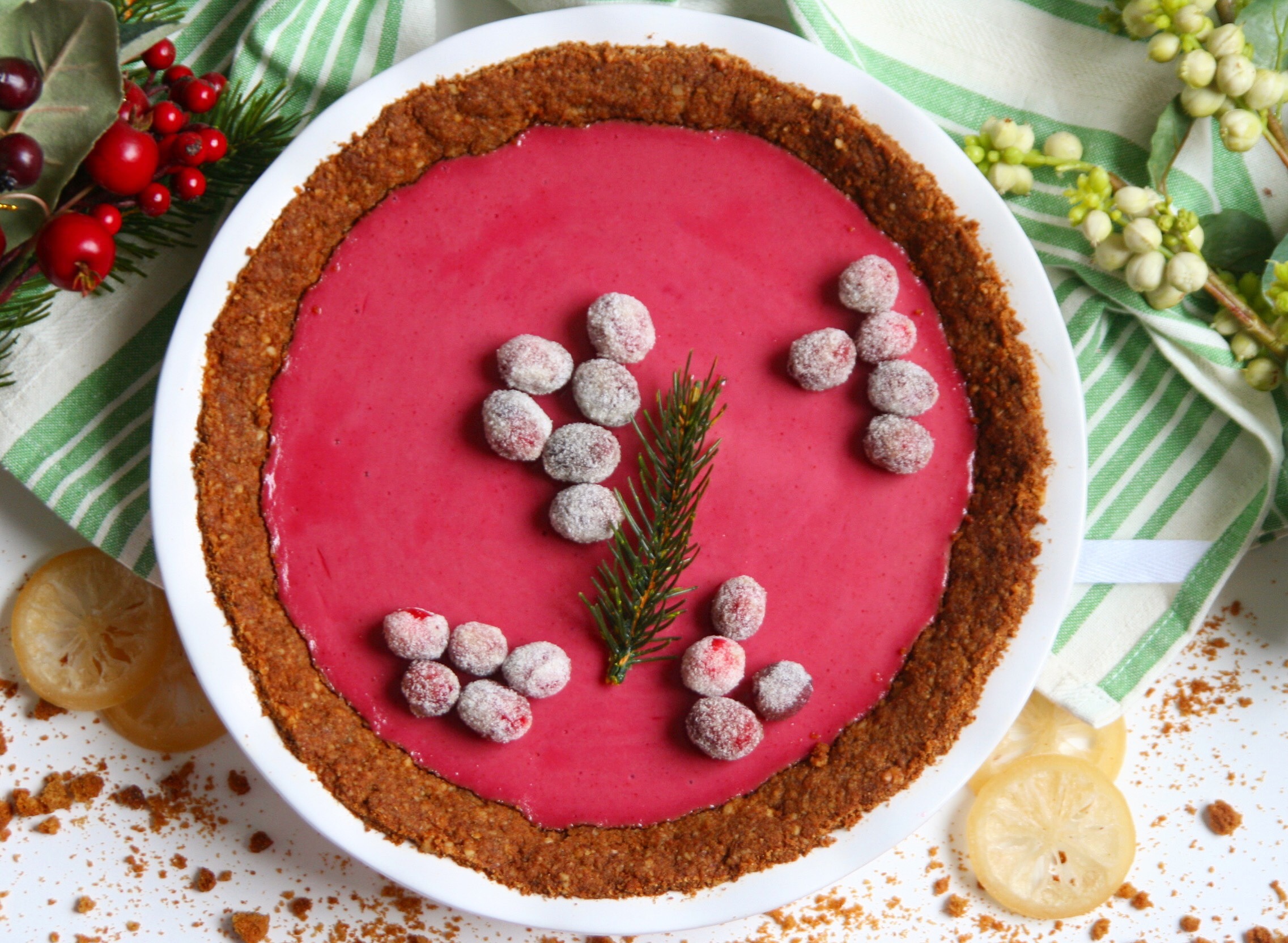 Growing up, I never ate pumpkin stuff because it's not popular in Peru. We have some kind of squash but I don't think it has the same taste as pumpkin, we never use it for desserts. The first time I tried pumpkin pie was about 10 years ago, I was told to bring dessert to a Thanksgiving family gathering with my husband's family (my boyfriend back then and I was here visiting), so I asked him what kind of dessert I should make, he said pumpkin pie (of course lol), I looked online, found a couple of recipes and I made the crust and filling. When I got to taste it, for me it was ok. I tried other pumpkin pies over the years but I never really liked the texture so much. I love pumpkin and I bake with pumpkin a lot, but there is something about the pie that is a no no for me. This is why I always offer to bring cheesecake instead! I love love pumpkin cheesecake!
This year, I wanted to come up with a new pie, something that works for Thanksgiving and Christmas, I thought cranberry was a good option! Then, I saw a Limoncello bottle that I used a couple of months ago for another recipe, so I incorporated a few tablespoons of Limoncello and omg it tasted so good! The crust is a gingersnap-walnut crust! Give this a try! Always remember to make the pie at least the night before Thanksgiving so the filling sets nicely.
Here is a pic of me with my first pumpkin piel. I look so young!! It's been 10 years! wow! Anyway, hope you have a great Thanksgiving week, enjoy your time with family and friends! I'll try to post another recipe here, but it's going to be a busy week. If you want to know about my Thanksgiving week, don't forget to follow me on Instagram!
Also, I will be doing a GIVEAWAY next week! Just for people who follows me on Instagram! @Pastry_Tales
Let's start with the recipe!