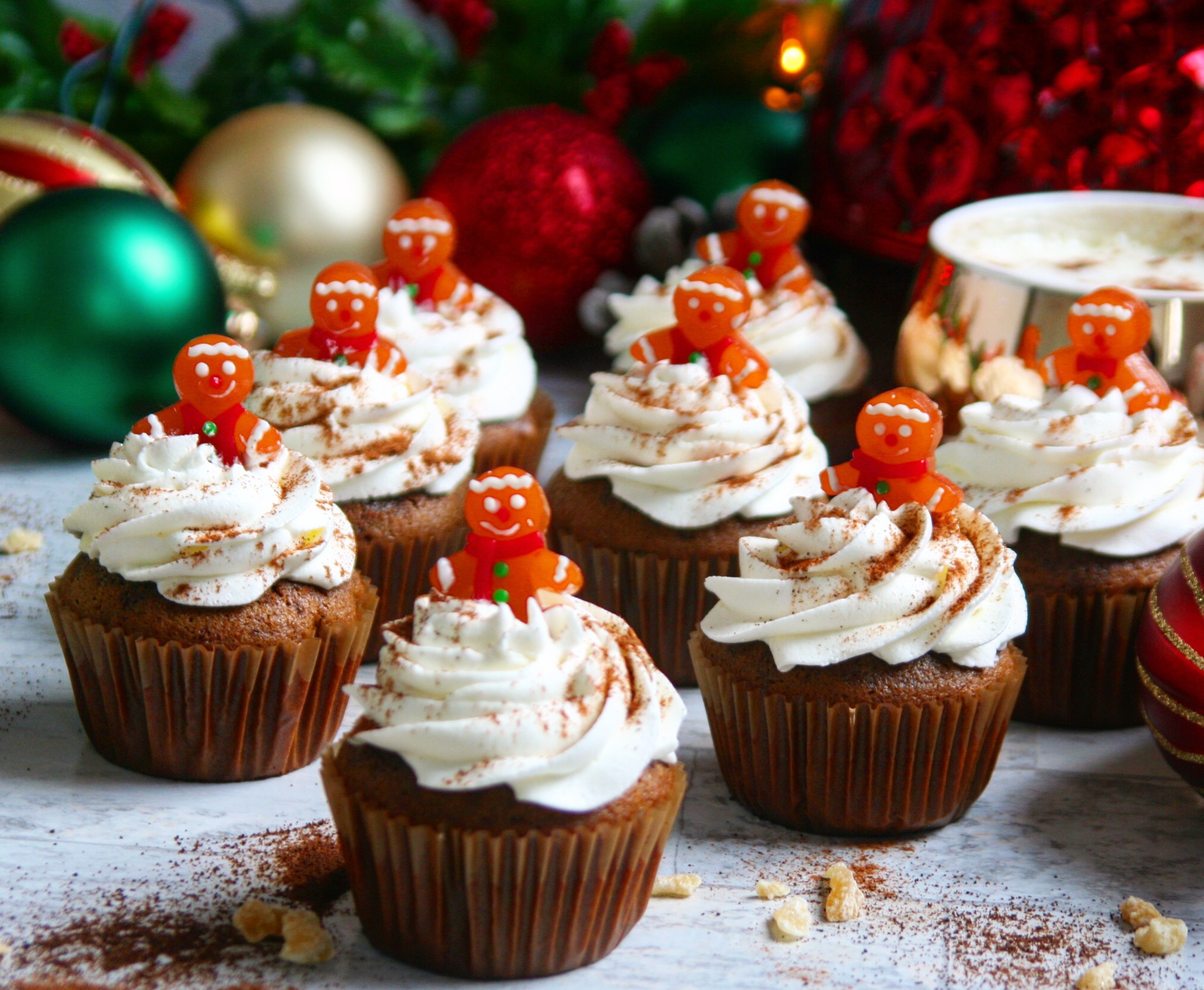 Happy Wednesday!! Christmas is just around the corner and I'm still trying to figure out the menu for that day.  I think we're going to stop by Costco tomorrow so we can choose the meat for our Christmas lunch with my husband's family. I love hosting Christmas. I always bake cookies, breads, make hot chocolate and sometimes I even come up with games. I have to start baking on Sunday morning so I can enjoy Christmas Eve with my husband too. Please, don't take this wrong… I love baking and hosting but I also like to enjoy some free time just watching a movie with a nice cold glass of champagne. Our Christmas Eve tradition is to just chill, watch a movie, exchange gifts and wait till midnight (I always set up a Nativity, so I pray and then we go to bed).
Let's talk about these cupcakes. They are soft gingerbread espresso cupcakes, brushed with hot coffee and topped with homemade whipped cream frosting. These little cakes will remind you of one of your favorite holiday drinks from your favorite coffee shop "Gingerbread Latte Cupcakes".
Let's start with the recipe.
Continue reading →