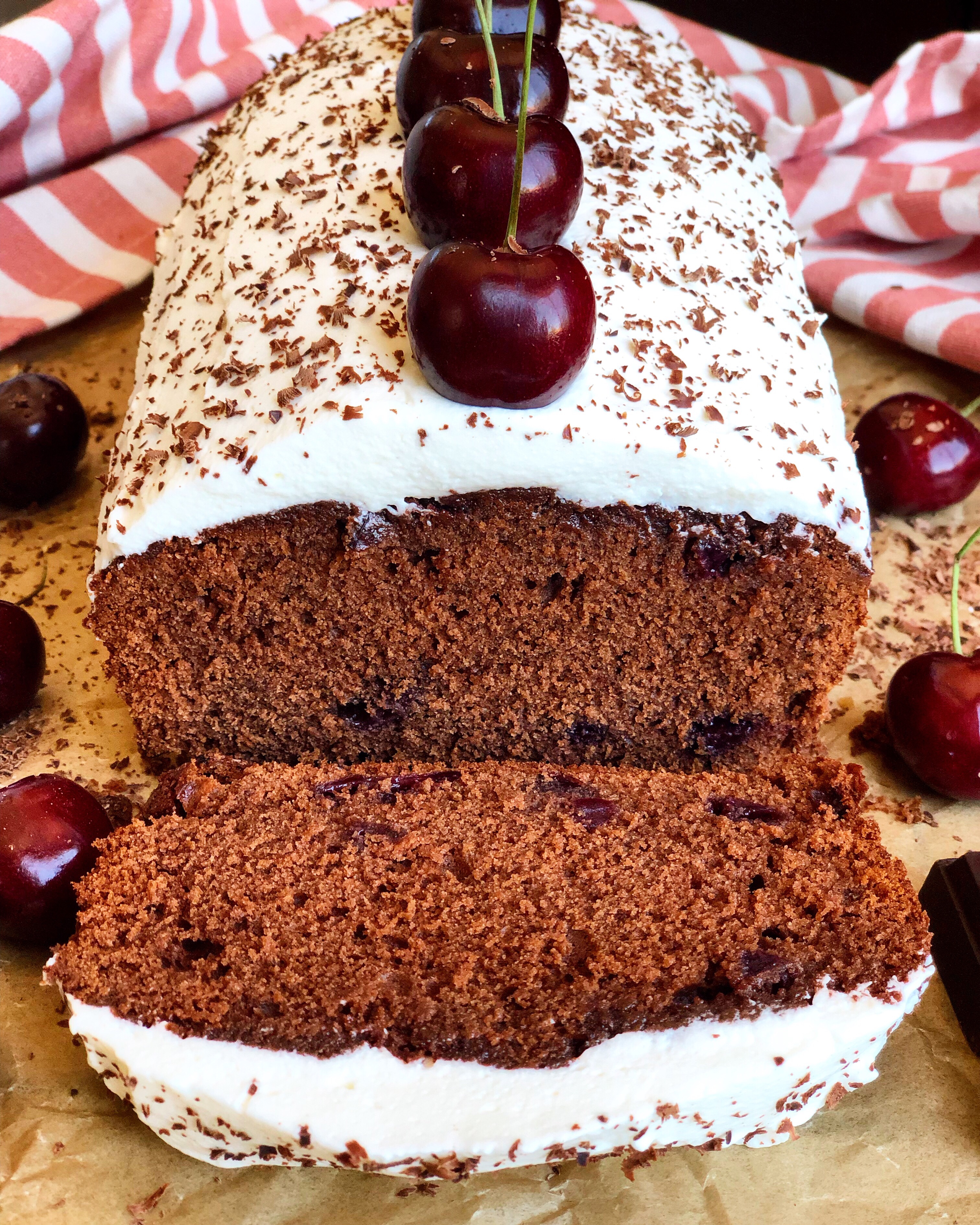 Happy Wednesday!! We got a nice Fall weather vibe last week but that didn't last long. It's so hot right now that it makes me feel to just hangout inside my house and not go anywhere. Hopefully I don't get a migraine again because I think hot weather can trigger bad headaches if you are not well hydrated. I am still not used to California summer weather. In Peru the max we get is around 90's F but over 100 F never.
This recipe is perfect for Summer because I use fresh cherries and you can find fresh cherries everywhere right now. I love black forest flavor. The combo of chocolate, cherries and whipped cream yum!! I know that making a whole black forest cake might be a little complicated but if you were craving one just like me, let me show you how to make this version which is faster and easier.
On another note, I want you to know that I'll start posting Fall recipes very soon. August-until end of October will be all Fall recipes and I 'll start Christmas baking early November because I won't be home for Christmas, will be visiting my parents in Peru. Don't forget to follow me on Instagram @Pastry_Tales because I post daily and you can see what's going on in my kitchen. BTW… last Sunday my husband made cinnamon rolls in the grill, they were delicious, if you want to see this and more, just check my Instagram.
Let's start with the recipe!
Continue reading →