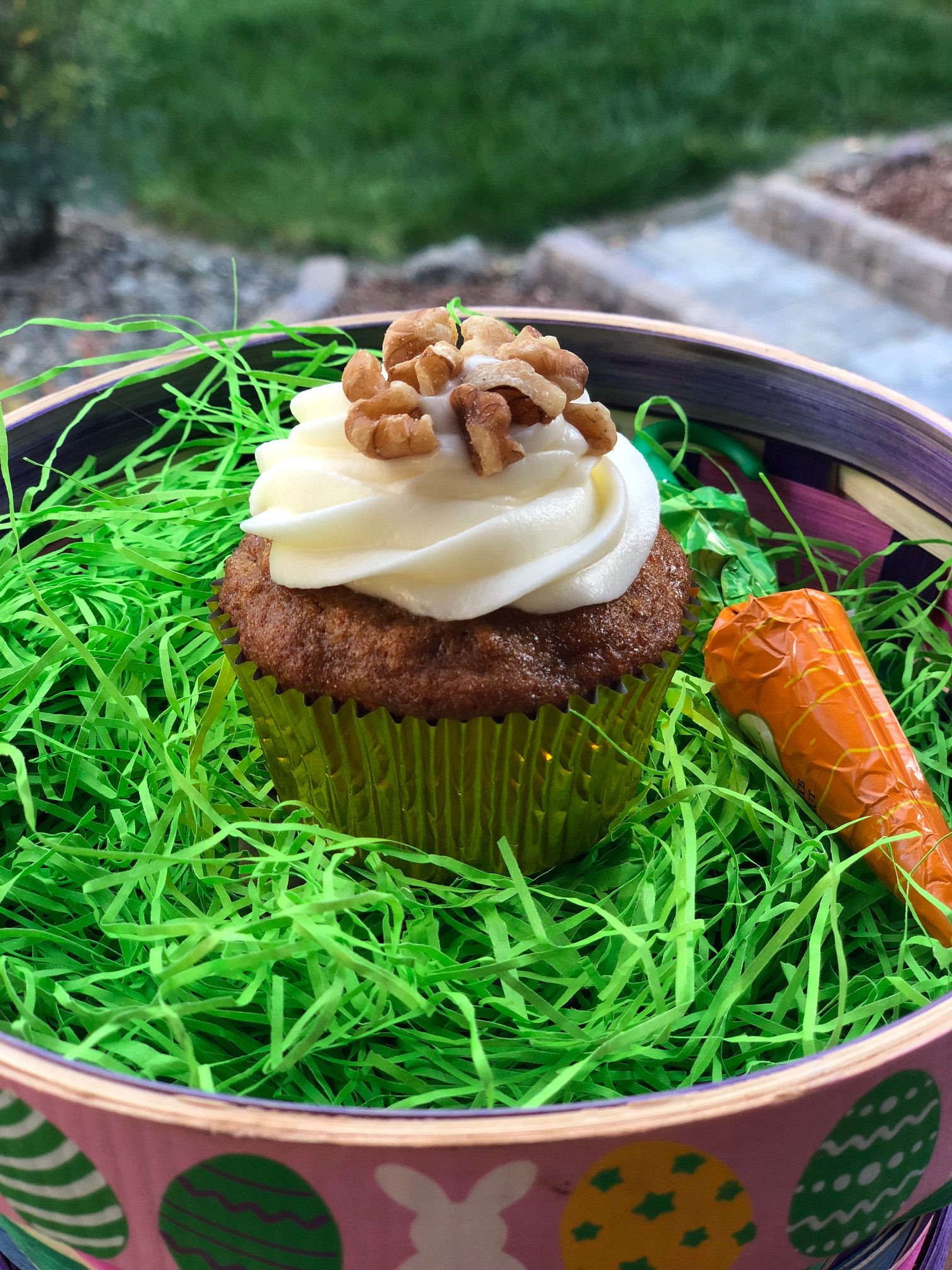 Hi everybody! I can't believe March is almost over  and Easter is just around the corner which we won't celebrate this year because my husband's family is traveling to LA to attend their uncle's "Celebration of Life" who passed away a couple of weeks ago.
When I was a kid the chocolate egg/bunny thing was not a big deal (in Peru), but I remember my dad always gave me a hollow chocolate bunny which I did not like because it was a dark chocolate one lol but I enjoyed tearing it apart so I could find the tiny toy inside. Now… I love dark chocolate!
Anyway, hope everyone is doing alright and that you are planning some Easter baking! Something I really like to bake during Spring is  "Carrot Cake" but this year I used the same recipe and turned it into a cupcakes . I know some people don't like to add nuts, pineapple, coconut, etc but I really enjoy all of it so please feel free to add or not add any ingredient.
Ingredients
Carrot Cake
2 cups all-purpose flour, sifted
2 teaspoons baking soda
1/2 teaspoon kosher salt
2 teaspoons ground cinnamon
3 large eggs room temperature
2 cups white granulated sugar
3/4 cup vegetable oil
3/4 cup buttermilk room temperature
2 teaspoons vanilla extract
2 cups grated carrot
1(8-ounce) can crushed pineapple, drained
1(3 1/2-ounce) can flaked coconut
1 cup chopped walnuts
Cream Cheese Frosting
3/4 cup butter room temperature 
11 ounces cream cheese, cold
3 cups sifted powdered sugar
1 1/2 teaspoons clear vanilla extract
Directions
Cake
1.- Preheat oven to 350 degrees F. Line two standard muffin tins with liners.
2.- Stir together  flour, baking soda, salt and cinnamon; set aside.
3.- Beat eggs, granulated sugar, oil, buttermilk and vanilla at medium speed with an electric mixer until smooth. Add flour mixture, beating at low speed until blended.
4.- Fold in grated carrot, pineapple, coconut and walnuts. Pour batter into prepared cake pans.
5.- Bake at 350° for 20 minutes or until a wooden pick inserted in center comes out clean.  Let it cool.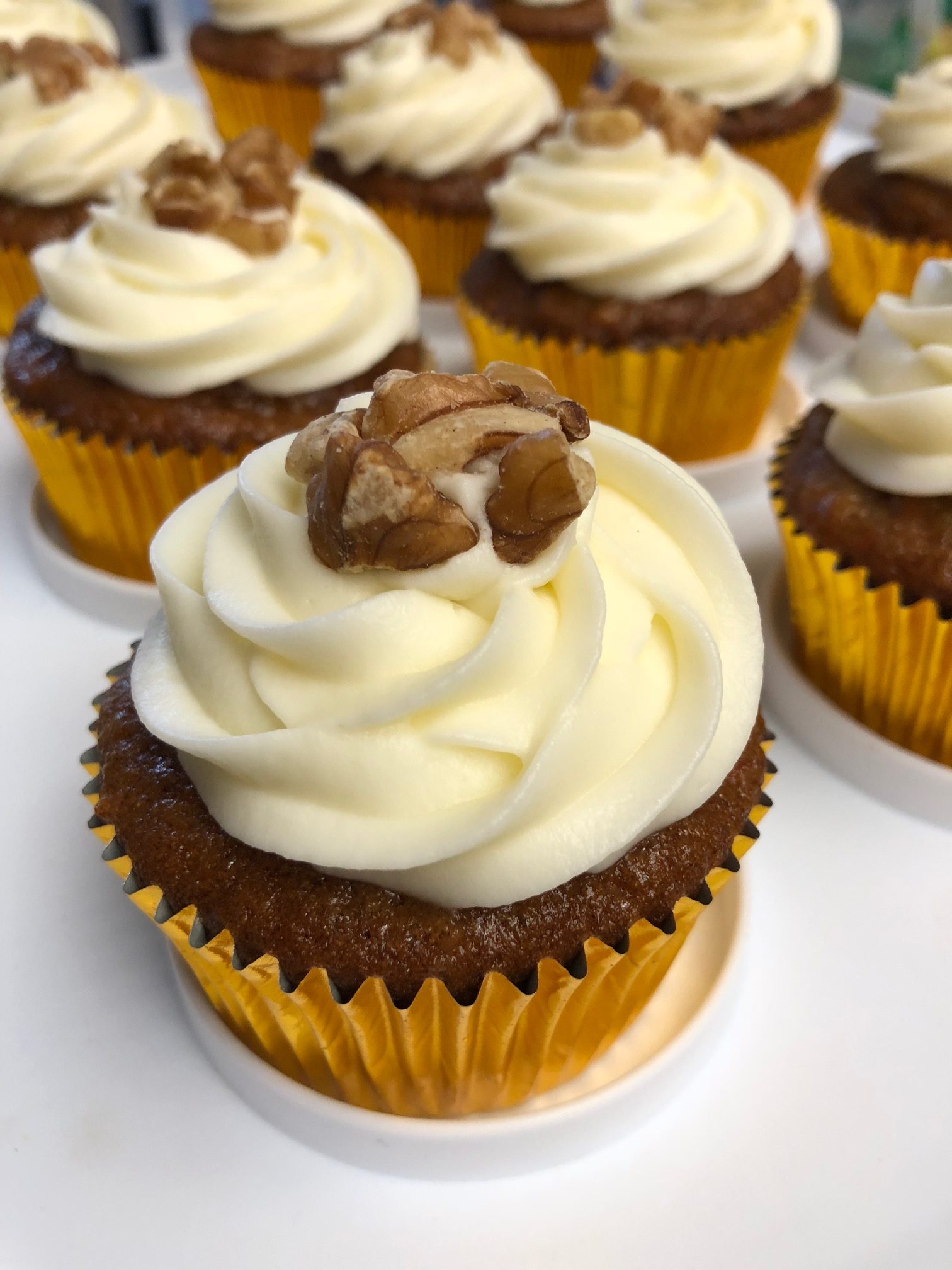 Cream Cheese Frosting
1.-Beat just the butter until fluffy (about 5 minutes). Add cream cheese and beat at medium until creamy.
2.-Add powdered sugar and vanilla; beat until smooth.
3.- Refrigerate the frosting for about and hour and then frost your cupcakes! I used Wilton 1M tip.
Enjoy!!!