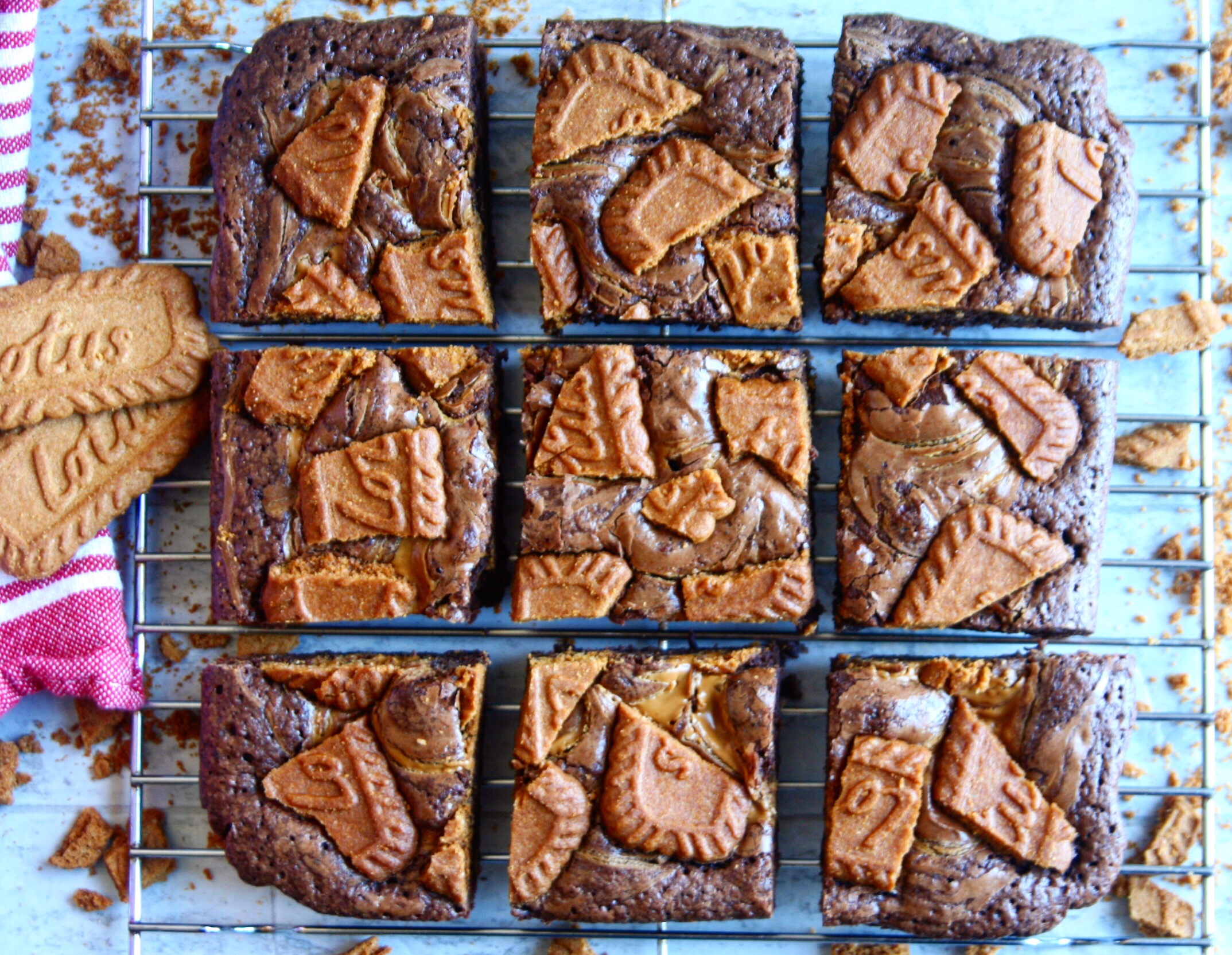 Hello from Lima-Peru. It's about 10pm at night, Fall started a few days ago, so the weather has been pretty good (not too hot and humid). I'm still pretty busy dealing with my dad's situation, haven't found the right nurse to be his caregiver at home yet. My days are very busy with dad like helping him in the shower, taking care of his skin problem, doctor appointments, etc. On the other side, dealing with my mom who has a short term memory issue, so I have to repeat things a lot, specially right now that she gets concerned and worried about my dad's health. So yeah… fun times. I'm being very patient with the whole situation, but my body sometimes is telling me to pause and rest, I'm just hoping we can find the right caregiver very soon.
On a happier note, YOU DO KNOW THAT I LOVE CHOCOLATE, RIGHT? I've always been a chocolate person, chocolate bars, cakes, cookies, you name it! This recipe is very easy to make, chocolate brownies with Biscoff cookies and spread. I've been a fan of Biscoff cookies since the first time I flew with Delta Airlines and when I found out they had a spread too, I just fell in love with the flavor more. I think chocolate and Biscoff can be great friends!!
Let's start with the recipe!!
Continue reading →