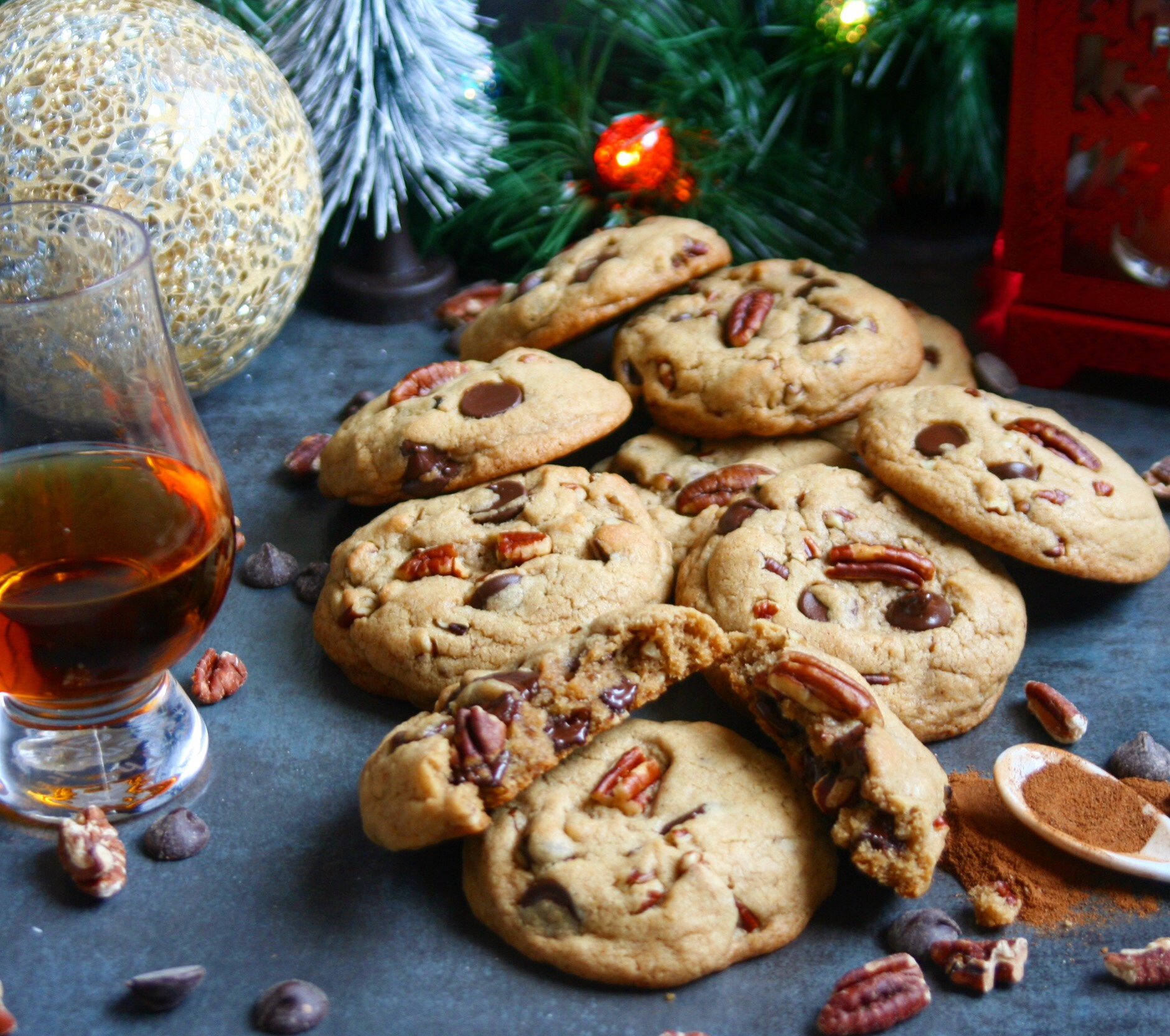 Happy Tuesday!! I can't believe this is the last week of November! Hope everybody had a great Thanksgiving and maybe Black Friday?. I went Black Friday shopping late Thursday night and I thought that maybe because of the heavy rain it was going to stop people to get out of their warm homes and go shopping, but guess what! It was super crowded and we didn't find a spot to park, it was a disaster! We tried again Friday afternoon and we did a little shopping, but I think next year I'll just sit on my pc and shop online.
Christmas is a big baking holiday at my house, specially cookies and breads. Here is the recipe for Brown Butter Bourbon Chocolate Pecan Cookies. No, you don't buy "brown butter" at the supermarket (I was told this by a few people). Browning butter on a pan helps release a nutty aroma which works perfect with bourbon and nuts . Making brown butter is easy, just keep an eye on it while cooking because it can burn easily.
Let's start with the recipe.